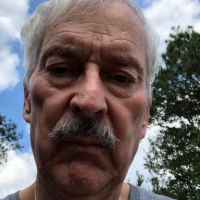 Richard Lutman
Literary Fiction
Richard Lutman has a MFA in Writing from Vermont College and is listed in the Directory of Poets and Writers. He has taught composition and literature courses at Rhode Island Community College, Fairfield University, The Learning Connection in Providence, Rhode Island, and short story classes as part of Coastal Carolina University's Lifelong Learning program.
He has published over two dozen short stories, three chapbooks, two novellas and one nonfiction book. He was a 2008 Pushcart nominee in fiction and the recipient of national awards for his non-fiction, short stories and screenplays. His novella "Iron Butterfly" was short listed in the 2011 Santa Fe Writer's Project. His first novel was published in 2016. A collection of his stories was published in January of 2019.
Recommended Featured Books
"Someday, everything will make perfect sense. So for now, laugh at the confusion, smile through the tears, and keep reminding yourself that everything happens for a reason"